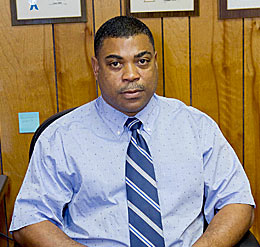 A Superior Arkansas Barber College
Letter from the President
Dear Prospective Student:
We welcome you to join our team here at New Tyler Barber College, Inc., a hair stylist college in North Little Rock, Arkansas.
We have been training Barber-Stylist students since 1979 and we are proud of the thousands of students who have reached their goals and graduated. Many have advanced and are now Salon Owners, Platform Artists, Product Representatives, and Beauty Supply Owners.
New Tyler's management and teaching staff are here to assist you in the pursuit of your goal to become a knowledgeable, successful, Barber-Stylist.
Our Arkansas barber college is a modern up-to-date facility with accents of history displayed in the Barber Chairs from the past. You will experience haircutting and hairstyling in a salon/barbershop atmosphere which is a continuous lesson in professionalism.
Our hairstylist college has been designed with "you" the student in mind.
We will teach you the art of Barber-Styling.
The foundation for which you begin and build your career must be solid and with over 30 years of experience as a hairstylist college and over 100 years of combined experience from the Instructors, we are equipped to provide you with that foundation. Come build a great future for yourself.
Sincerely,
Ricky Bryant
President